Schaumburg Criminal Lawyer – 24 Hours – Free Consultation
Marder & Seidler Law Firm – Lawyer Schaumburg has been providing legal services to clients in the Schaumburg area, since 1978. They provide quality services at affordable rates. They attend court in the Cook County area in addition to DuPage, Kane, McHenry, Lake and throughout Illinois. Marder & Seidler Law Firm is committed to devoting personal time and attention to each and every case. This means you'll never be left wondering about the status of your case and you will always receive answers to your questions. We know the one thing that truly matters is helping our clients get results. That's why we go the extra mile to resolve your issue in the best way possible so you can move on with your life.
We understand the tremendous burden you carry when dealing with a legal problem. It can disrupt your family, career, financial stability and day-to-day life. With all the complexities of the legal system, resolving a legal problem can be an incredibly confusing and frustrating process.
That's why when you or a member of your family faces a legal problem, it's important to have an experienced professional on your side. You need a criminal lawyer who understands your situation and concerns. You want an criminal attorney who will explain your options in a language you can understand, and go the extra mile to get you results.
Call 24 Hours For Immediate Access To a Schaumburg Criminal Lawyer (847) 985-6767 Free Consultation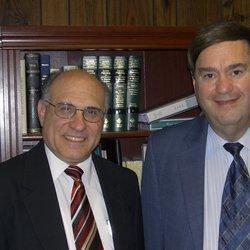 Call Now For Immediate Access To A Lawyer (847) 985-6767
Areas of Focus:
Criminal Law-Felonies and Misdemeanors
Divorce
Secretary of State Hearings
Juvenile
Immigration
Business Transactions
Divorce
Bankruptcy
Personal Injury
Estate Planning
Workman's Compensation
Domestic Battery
Expungements